DGTX: A commission-free Exchange has arrived from the Future
<
div class=»text-justify»>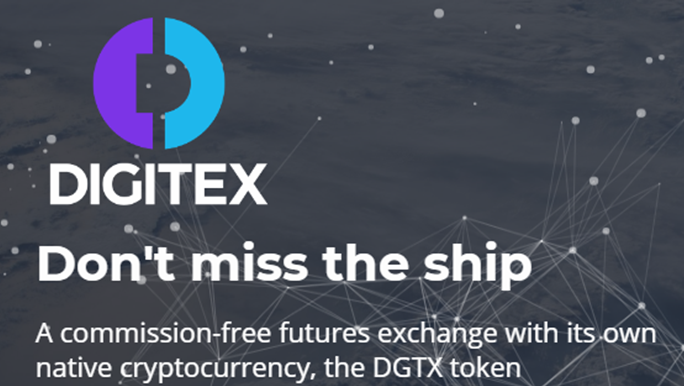 Source
DGTX: A commission-free Exchange has arrived from the Future
Since the arrival of cryptocurrencies, interest in them has increased exponentially in recent years. Many people consider it appropriate to invest in these projects and obtain some trading profits, of course, there are many buying and selling platforms that have been implemented to date. But, can an Exchange be commission-free and still be self-sustainable?
We are witnessing the birth of one of the most ambitious projects and with great benefits for people who invest in Blockchain, I present Digitex Futures Exchange, an Exchange, which given its characteristics allow you to get more profit for your transactions and is free of commissions …
But how can this be possible?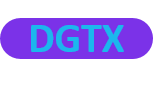 ![1.png](https://cdn.steemitimages.com/DQmVJDea1iLeYBwPr6vhXT231EMTn1xYg3ptK3UkMCsCuDd/1.png)
[Source](https://digitexfutures.com/get-early-access/)
The central axis of this platform is the issuance of a currency, which will support the operational cost of network users, ie, the cost of commissions will be paid according to the purchase and sale of this token, is a revolutionary way to take advantage of the tradig among users of this community.
Like other currencies, the DGTX is vulnerable to inflation, how does the network avoid this?
To avoid inflation in the Token price, it is the same users (according to a voting power very similar to that of Steemit), who decide how many coins are issued and when. In this way the total capital of this crypto currency is totally controlled. On the other hand, if you do not want to take care of maintaining this balance, you can delegate your voting power (influence to issue new tokens) to another person you consider appropriate.


Digitex Futures Exchange does not intend to store your private key in its database, this makes it possible that the risk of loss of assets by errors, hacking, bugs, or fraud, are completely eliminated, giving the platform an additional security feature that will keep its customers calm and satisfied.
Source


![2.png](https://cdn.steemitimages.com/DQmPsczdy1eYm8WtrfhPqUsyPc2EJckGkdLq7CGVqprXUqH/2.png)
[Source](https://digitexfutures.com/get-early-access/)
Intelligent contracts are also presented in Digitex Futures Exchange, this way users can plan the payment of an asset for a good or service, in a certain period of time and with the economic values pre-established in the «Future». In this way, it is possible to stabilize the natural volatility that the DGTX could present, in addition to granting clients facilities in the use of their assets in an automated and secure manner.
DGTX: A crypto currency that promises great benefits
Since it is a commission-free platform, customers will opt for Digitex Futures Exchange, which in turn significantly increases the liquidity of the DGTX. It is therefore entirely possible the self-sustainability of a network that encourages the use of its own crypto currency, in order to be able to annul the operational cats of its customers. I am absolutely sure that the Digitex Futures Exchange will become one of the platforms par excellence when it comes to the Exchange of crypto currencies, not only for its commission-free platform, but also for the security features that inspire confidence in the platform.
The following image shows the position of the DGTX in relation to famous crypto currencies.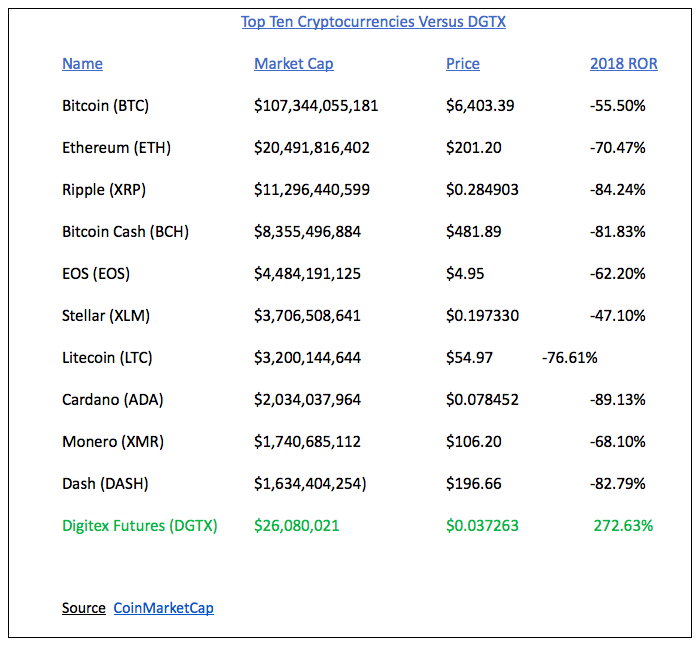 Source
In this image you can see the comparison of commissions between different platforms, the difference is clear. This advantage offered by Digitex Futures Exchange can make you more successful!

Source


![3.png](https://cdn.steemitimages.com/DQmZGMNSkCSEcCven9Q9fyqrFMJCsTDjUJGJdYvkyJ5UVMu/3.png)
[Source](https://digitexfutures.com/get-early-access/)
I consider Digitex Futures Exchange as an innovative platform that takes advantage of users' interest in a commission-free environment to increase the demand for a crypto currency to support these costs. In addition, the issuance of the token allows an economy free of inflation, providing users with the benefits mentioned above. Smart contracts have always fostered economic dynamism among users, and since their accounts are fully decentralized, security and trust make Digitex Futures Exchange the ideal platform for a large number of trades. I hope you like the project and that you can try it out soon.